No other New Year's Eve festival in New Zealand comes even close to offering the level of beautiful camping AUM does.
It's a stunning camping holiday, with a festival thrown in! Yes! we have quiet zones too.
For four days a year we are truly privileged to share one of the most inviting, beautiful and spacious festival campgrounds in New Zealand. Less than an hour from Auckland city the world changes and all the stress comes off as soon as you arrive. When you first step foot on the ground, you will know you are home. Lush grass and pockets of sand (no mud) cover gentle rolling hills and tent perfect flat areas. Native Kanuka tress provide plentiful shade and deer roam whilst we play. Please note that It is fawn season so please don't touch baby deer if you come across one. There will be good toilets, hot showers, fresh drinking and washing water freely available for your comfort. This is precious land and we must all take great care of it.
WASTE REDUCTION AND SUSTAINABILITY

AUM was a leader in the waste-free movement for festivals in New Zealand long before it was trendy. From our very beginnings decades ago we have had as part of our core ethos the intention to reduce waste for the good of the planet. We give a second life to materials we can source for the building of our festival infrastructure, and recycle wherever possible.
We have a LEAVE NO TRACE policy. AUM aspire to be a waste-free event. Please consider this when preparing your visit and ensure you bring rubbish bags so you can manage your waste and take it home. We have lovely considerate, tidy guests and the team at Aum Productions works hard to continuously improve our end.
Together we can reach the highest standards of ethical, sustainable waste management and environmental care that we want to see in the world. Be considerate of where you are and who you are with… We are one big family.
RESPONSIBLE CAMPING & LIFE-STYLE
AUM does not support the throw-away attitude of many festivals internationally and, sadly, now New Zealand. We do not work with disposable camping suppliers as we do not believe that further promoting a throw-away attitude primarily targeted at the youth is responsible in the long-term.
Buy a good tent or, even better, a second hand one. Look after it – well-maintained tents last for decades. It is your home away from home. Tents or garbage left on site after the festival will be traced to the owners. They will be invoiced for the cleaning and removal of waste at a cost of $400 per site.
We mean business when it comes to waste.
TEEPEE VILLAGE

– New for 2021 – Details coming soon

Enjoy the entire festival without the worry of packing down your tent. You will be so relaxed you'll likely not want to leave.
A lower cost option than our full luxury glamping experience.
GLAMPING – AUM VILLAS

(SOLD OUT for 2021)



Save yourself time & effort and treat yourself!
If you enjoy a touch of luxury and comfort after a hard day's healing, creating and partying then welcome to a very special glamping experience at AUM.
Arrive at our festival site relaxed and step into your luxury camping experience, ready and waiting for you. You will be greeted by one of our hosts and escorted to your 5m canvas bell tent, this year with brand new ultra comfy beds made up in quality linen, nestled in a prime spot under kanuka trees – now with hot showers and flushing toilets just for the glampers. Enjoy the festival without the worry of packing down your tent. You will be so relaxed you'll likely not want to leave. We have very limited villas available.
We will email you to discuss your needs when you have made your purchase.
TARRIF (Dec 30 – Jan 2)* Does Not Include Festival Entry Ticket
2 ADULTS – QUEEN SIZE BED – $900 including GST
ADDITIONAL ADULT – $80 – MAXIMUM 4 adults per Villa
Shine on!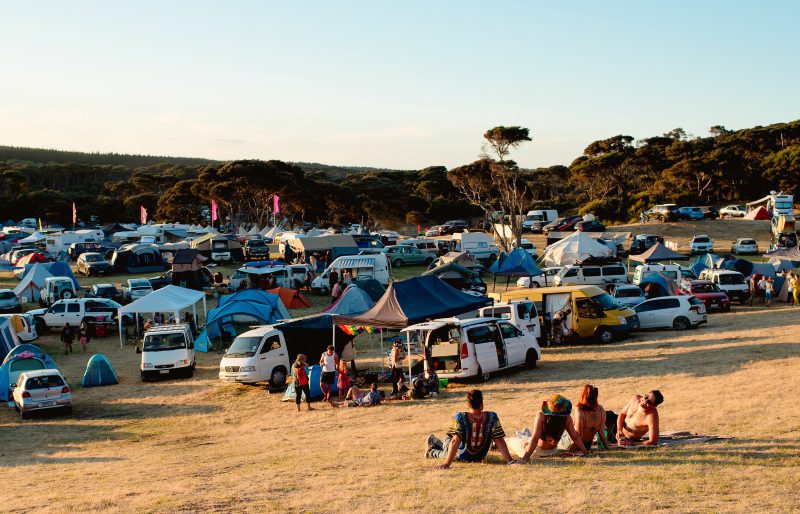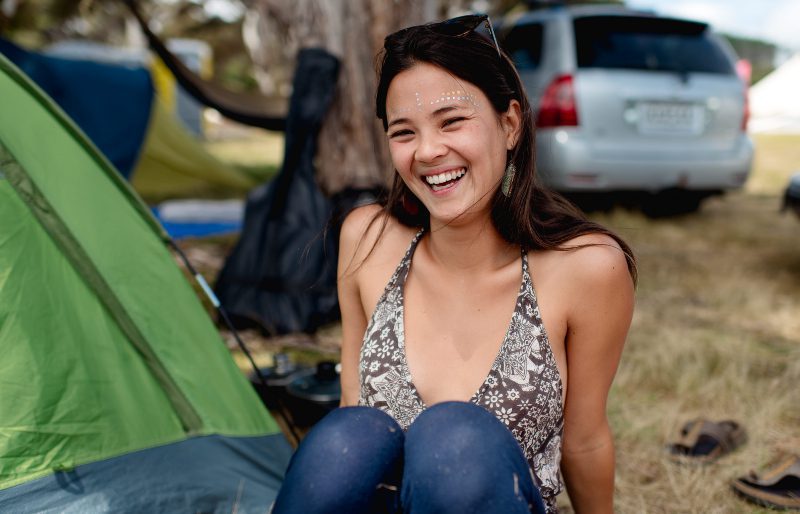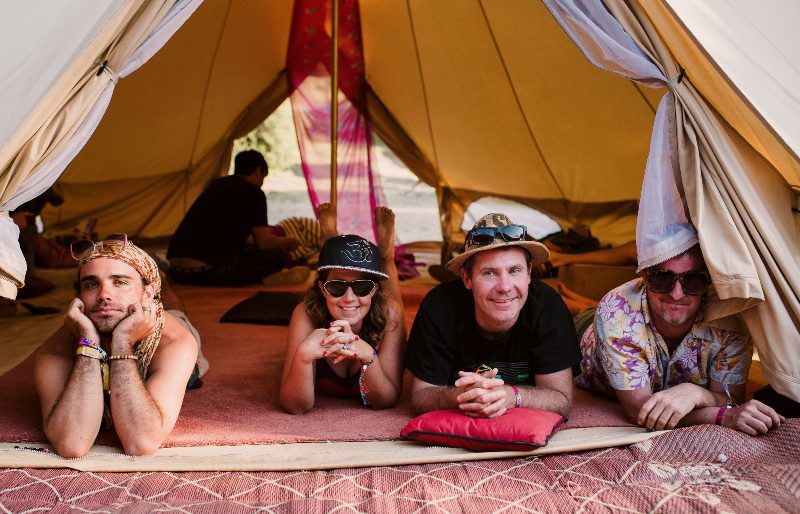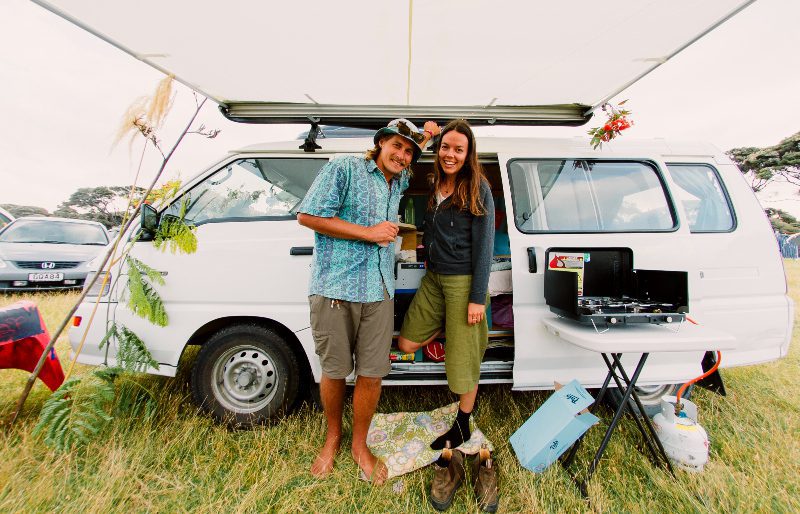 Camping photos from Aum NYE Festival courtesy of Tamara Josephine, Norrie Montgomery, and Nabulen.