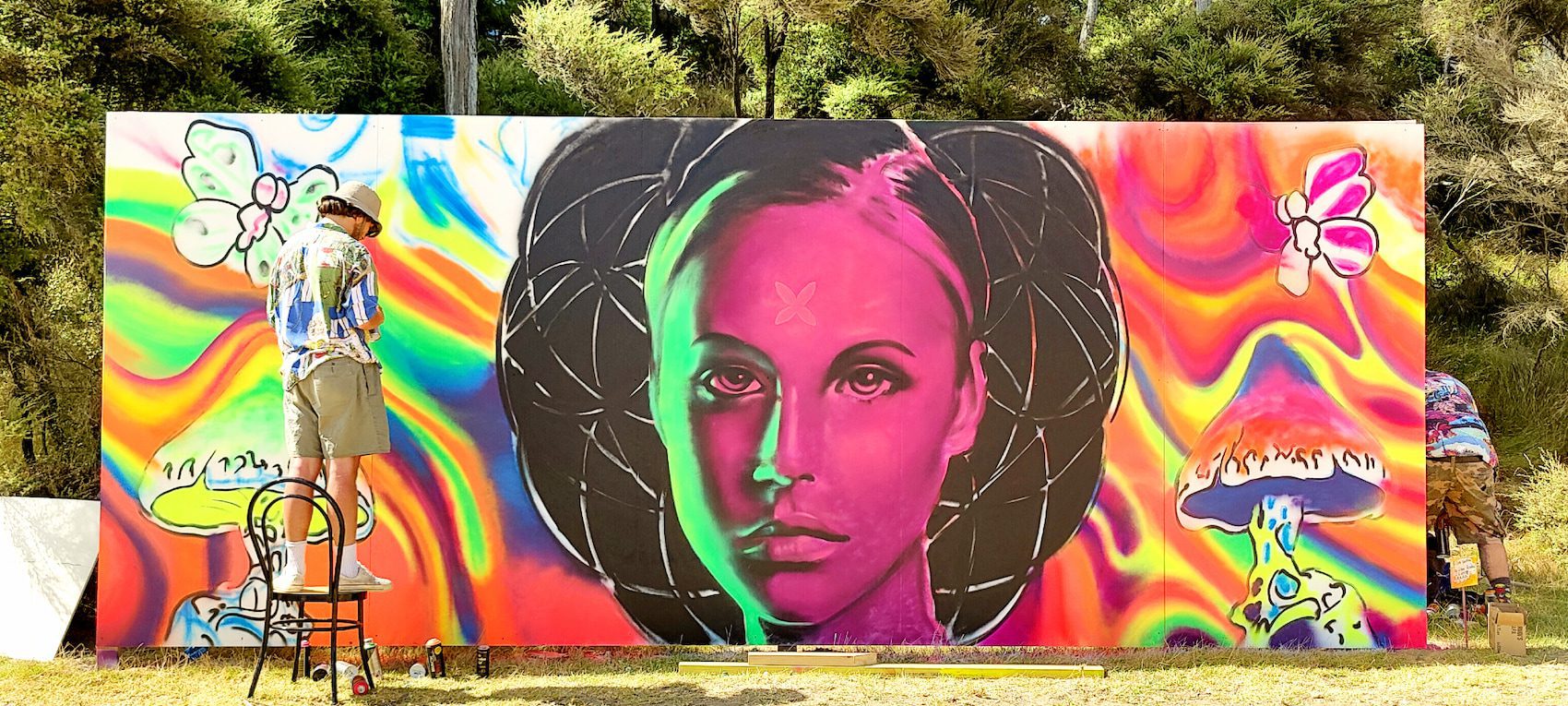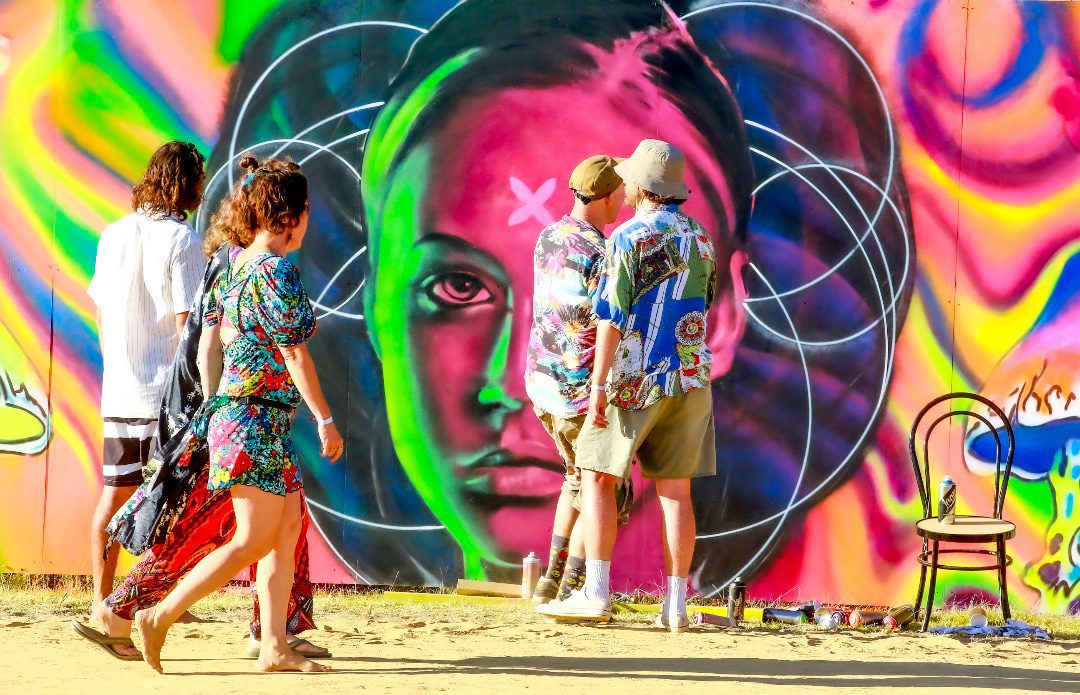 Visual and Performing Art

Aum is a platform for art, and our new years event is a standout for festival art in New Zealand. Our beautiful festival site is accompanied by live art installations, sculptures, painting, performance art of many kinds. And our White Stag stage is complete with world class lighting, mind blowing laser shows and large scale projection mapping and artistry.
Each summer we showcase brilliant local and international artists across the whole festival site, including some beamed in from overseas for digital projection art. With our art we aim to dazzle, surprise and bring joy.
Our curated art roster has established artists alongside emerging artists who we invite to apply to contribute. It could be their first public showing, or a chance to try something new out, or to collaborate with others.
The performance art roster is complete with multiple shows, including the famous (possibly infamous) Midnight Cabaret on closing night which has become a favourite of many with a definite PG 18 content advisory.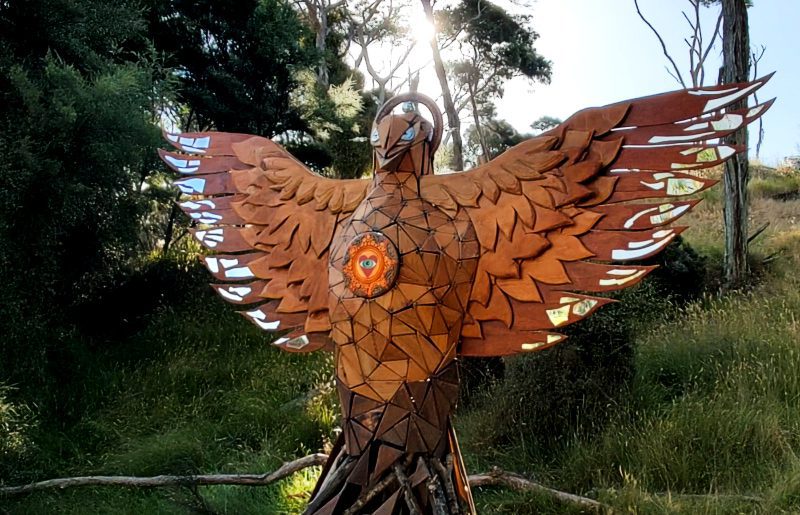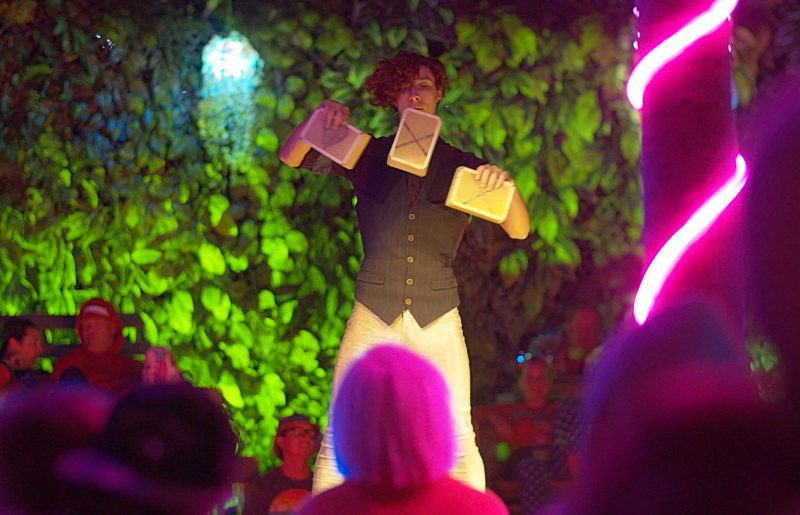 Each year Aum hosts a family of visual artists who contribute the amazing creations you can see around the festival site. They include painted murals, immersive installations, sculptures, secret corners and hangout spots, and even some you can collaborate in creating. Some of them take form throughout the festival so each time you walk past them they're different.
Aum has one of the largest festival art rosters of the summer with over 30 artists present. Our art team also source talent internationally for our digital art projection corner.
Some of last year's art highlights include Liam Hindley's (aka @_g_a_s_p_) stunning hand sprayed murals, The Grotto hidden hangout spot, and Nico Woodward's (@nico.woodward) clever interactive wooden face structures made from recycled materials.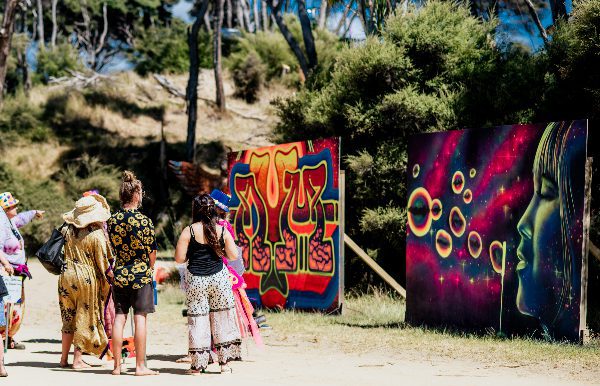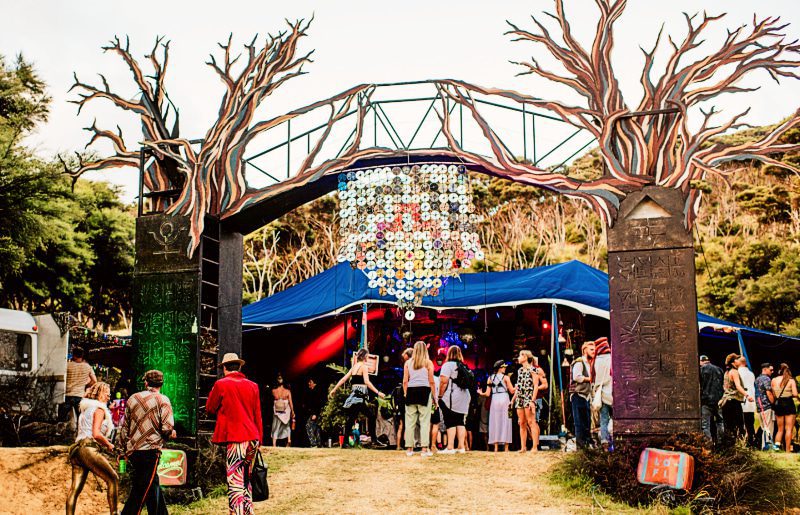 Each year we are blessed by many wonderful performance artists from all around Aotearoa, and the world. From circus acts, to roaming creatures and aliens, to fire and glow performers, poets, story tellers and even burlesque late a night when the wee ones have gone to bed.
This year will be no different. In fact, this year you can expect even more than previous years as we work to expanding the offerings of these beautiful art forms throughout the festival programme.
There will be a gala show and multiple stage performances, as well as roaming art to enjoy. You will even be able to interact with many of these wonderful artists and learn a thing or two of their skills.
Last year's MIDNIGHT CABARET was sensational! Make sure you're there for that again on the 1st Jan. But also head to the daytime GALA show on the 31st suitable for the whole family. We have some EPIC surprises for you this year.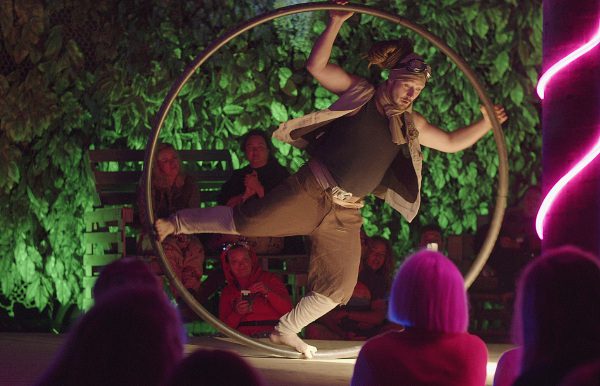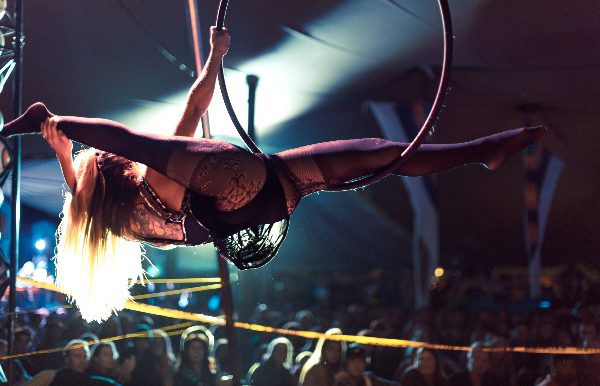 This New Years you will enter a magical world carefully designed and dressed to transport your stress and worries away as you become part of this years story, THE AUMNIVERSE! 
Months, or in this year's case, years! of stunning design work and beautiful artistic collaboration will be brought to life in by far and away our most extravagant, themed event décor project ever. Not only are we bringing ALL of our previous themes to life again for you to play in, we are taking it to a whole new level  across the board!
We pride ourselves on having some of the most beautifully decorated events in New Zealand crafted by some of the most talented artists in the business. To give to you exceptional, beautiful, inviting and engaging environments to play in is an honour and a blessing to us. It's another way to say thank you to our exceptional, beautiful, inviting and engaging AUM family of supporters. You deserve the best.