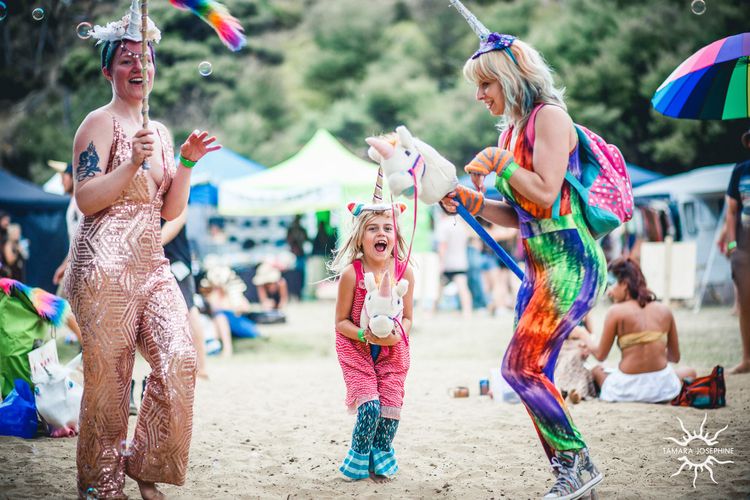 Our New Years festival is for the whole family to experience and enjoy.
We love children and encourage you to bring the whole family. As was our intention from the beginning, we have purposefully designed the festival to be the perfect place for everyone young and old to have the time of their lives together, safely and in comfort. The whole festival is a playground filled with wonders and activities for all. Special children's spaces, shows, workshops and more will bring new friends and wondrous experiences. The festival guide will be there for you to plan your families adventure or you can just go with the flow. We already have a good number of families with children who have bought tickets and we expect many more. This really is a wondrous family holiday and we can't wait to see all of those sparkly eyed, happy young faces again this year.
 Some things to remember when bringing your child to a festival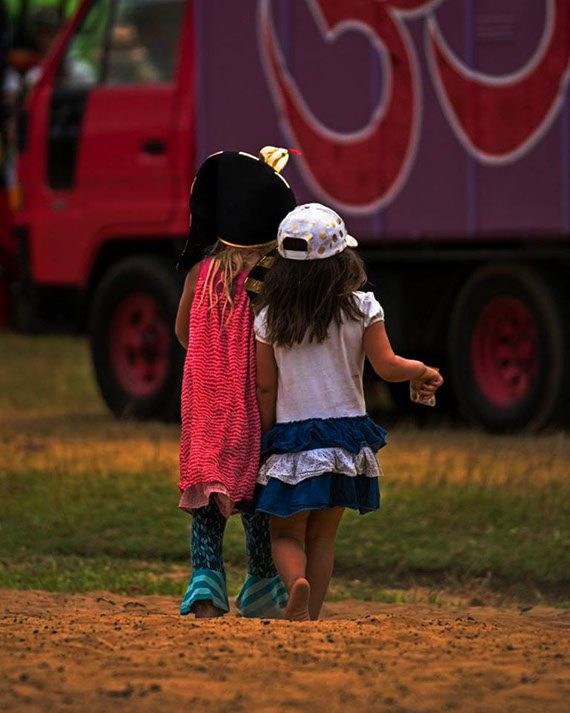 Our festival guide with detailed information, tips, rules and guidelines for all aspects of the festival will be available for downloading soon. Please subscribe to our newsletter so you receive it as soon as it comes out.
In the meantime, a few key things to remember:
Child (and big people!) safety is our greatest priority. We have taken great care to ensure the festival and the activities within it meet the highest standards of health & safety and comply with current regulation. Over all this is a very safe environment and operation. However please remember that this is an open air event in a rural setting with hills, trees, water and other potential hazards, and this is a full scale festival operation. It is important that everyone consider the usual risks of any outdoor activity and always keep clear of festival machinery, equipment, and vehicles.
Paramedics, festival security and AUM staff will be available 24 hours should they be needed.
All children under the age of 18 must be accompanied by and are the responsibility of a parent or legal guardian for the duration of the festival. Certain areas on the festival site are cordoned off with either fencing or caution/ danger tape for everyone's safety. We recommend you go on your first site adventure with your children and point these areas out to the little ones as NO GO areas.
There is no babysitting/ creche serves available at this stage, so don't forget to be prepared with how you'll roster your night time adult fun!
Please remember that AUM is a music festival and the main music stages have big sound systems. Please bring ear protection for the little ones for when they are close to the stages.
AUM is a waste free event. Please ensure you wrap and seal in a plastic bag and dispose of used nappies in the designated bin by the main toilet block ONLY.
Don't forget the sun protection!