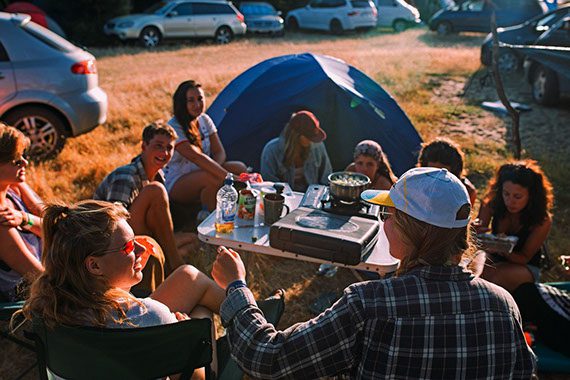 CAMPING
For four days a year we are truly privileged to share one of the most inviting, beautiful and spacious festival campgrounds in New Zealand. Less than an hour from Auckland city the world changes and all the stress comes off as soon as you arrive. When you first step foot on the ground, you will know you are home. Lush grass and pockets of sand (no mud) cover gentle rolling hills and tent perfect flat areas. Native Kanuka tress provide plentiful shade and deer roam whilst we play. Please note that It is fawn season so please don't touch baby deer if you come across one. There will be good toilets, hot showers, fresh drinking and washing water freely available for your comfort. This is precious land and we must all take great care of it. We have a LEAVE NO TRACE policy. AUM is aiming to be a waste free event. Please consider this when packing to come and ensure you bring rubbish bags  so you can manage your waste and take it home. We already have lovely considerate, tidy guests and the team at Aum Productions is working hard to continuously improve our end. Together we can reach the highest standards of ethical, sustainable waste management and environmental care that we want to see in the world. Be considerate of where you are and who you are with… We are one big family.
GLAMPING
Save yourself time & effort and treat yourself!
Again we are happy to have the wonderful Taylor & Bell Tent Company providing their exceptional luxury camping service. 
If you enjoy a touch of luxury and comfort after a hard day's healing, creating and partying then welcome to a very special glamping experience at AUM 2018. 
You will bliss out in a cool space and recharge, ready for the next onslaught of fun and merriment. The glamping package includes a luxuriously equipped 5m bell tent. Suitable for 2, 3 or 4 people per tent.
Very limited numbers available.
*BOOK NOW link: https://www.taylorbelltents.co.nz/collections/aum-festival