This year's music lineup focus is about inclusiveness and diversity across the board. AUM brings together the tribes of electronic and live music, ranging from psytrance, house, techno, downbeat and dub through to to progressive rock and folk music.
Over 30 bands, DJs and live performances comprise this first announcement. The second lineup announcement will be in October.
Suzy Cato

Suzy Cato has been the friend of Kiwis, across NZ, for over 30 years; via radio, television and live
performance. A household name, since the 90s with the award winning preschool programme You
& Me, Suzy created her own production company, Treehut TV, to create Suzy's World, Bryan &
Bobby and, more recently, her nationwide radio programme, Suzy & Friends.
The key to Suzy's success as a television presenter, radio host, MC or keynote speaker, is the way she
connects with her audience. Her passion for what she does and who she does it for has only grown
over the years; as her young audience has grown.
Suzy was delighted in the opportunity to reconnect with her "young friends" when she danced as a
contestant in Dancing with the Stars, in 2018. Since then she's made history being the first ever
Unmasked Masked Singer, in NZ's first series, earlier this year; and she is relishing the chance to
continue connecting with her not so young friends, through a variety of speaking engagements.
This mum of two has been inspired by her children to make her dreams come true and with her Kids
Radio Show in its 14th season, she created a YouTube channel several years ago to continue
producing screen content for kiwi kids and families.
She is about to release her third book, with Scholastic NZ, this year; Going on a Holiday. Her previous
two, The Kauri Family and Christmas in Summer, were released last year and she has an EP of
children's music on the way and more books due in the pipeline.
As a founding member and as Chair of the Kiwi Kids Music Trust, for 6 years, Suzy has worked to
ensure the voices of kiwi artists reach the ears of their intended audience – kiwi kids and families –
and in doing so has found her own voice; singing her own songs, not just the songs of others. Suzy is
also currently working with the APO on a variety of musical projects for 2019 and 2020.
The challenges of Covid 19 have provided an amazing learning curve for Suzy as she created over 45
episodes of Science and Maths discovery for Home Learning TV and was reintroduced to a new
generation of Kiwis. She's back this year with more lessons and more fun.
The project, Sounds Fun, she has created with Spark Arena, saw nearly 700 tamariki, from low decile
schools attend a hands on, interactive music workshop this year and she's already preparing for
Sounds Fun 2022.
With the many challenges that life has provided in her 53 years she's learnt that when life throws
you lemons you make Lemonade, Limoncello, Lemon Slice and a pretty good lemon fuelled battery,
if you attach electrodes to enough of them.
http://www.youtube.com/treehuttv
http://www.facebook.com/suzy_catonz
http://www.instagram.com/suzy_cato
AUM Standup
Welcome to the all new AUM standup show featuring Aotearoa comedy  legends Brendhan Lovegrove and Ben Hurley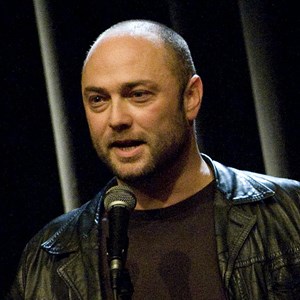 Brendhan LOVEGROVE
Arguably the most dangerously talented standup comedian in New Zealand
Winner of the 2015 NZ Comedy Guild Award for Best Male Comedian.
Brendhan is a favourite on the NZ Comedy Circuit and a much-loved regular headliner and host at The Classic.
With an arm's length list of awards, he has entertained sold-out crowds for well over a decade within New Zealand, Australia, Asia and UK.
Brendhan's manic physical presence combined with a sureness of delivery and material that can be described as verging on the psychotic side of human nature, has delighted and frightened audiences throughout New Zealand.
Brendhan has appeared on numerous local television programmes including all 8 series of Pulp Comedy TV, the last series of which he hosted. He stars in TVNZ's mockumentary 'A Night At The Classic' Season 1 and 2; as well as several appearances on TV3's 7 Days.
Reviews:
'Terrifyingly good.' NZ Herald
'Hilarious and always compulsive viewing' The Dominion
'Slick as hell with superb audience rapport and brilliantly twisted  ' The Scotsman
Review: 'Bury Me Happy' – TVNZ, 2012
Review: The Powerstation Review – TV3, 2010
Follow Brendhan on Twitter: @Brendhan44
Looking to hire this comedian?
This comedian is not available for birthday parties, anniversaries or weddings. Sorry.
Drop us a line with details of your corporate event and we'll pass it onto their management.
Awards
2013 Best International Act – Jakarta International Comedy Festival
2006 to 2012 Best Male Comedian – NZ Comedy Guild Awards (Yes, that's 7 years in a row!)
2012 Rielly Comedy Award – Variety Artists Club of New Zealand
2006 The Fred Award – Oddfellows NZ International Comedy Festival
1998 The Billy T Award – NZ International Comedy Festival
______________________________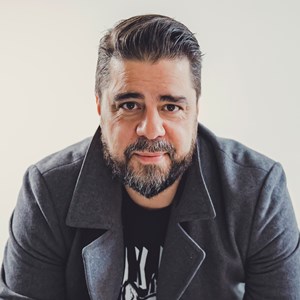 Ben HURLEY
Headwriter and leading panelisrt on TV3's `7 DAYS' TV show and featured on `Funny Roots'
Star of hit TV3's 7 Days, Ben Hurley is one of the success stories of New Zealand standup comedy. Winner of the two biggest comedy awards in New Zealand – The 2004 Oddfellows Billy T award and the 2008 Fred Dagg award, Hurley is a headline act in his native NZ but also on the highly competitive UK circuit. In 2008 he supported Irish superstar Ed Byrne on a 70 day sell out tour of the UK and Irelend.
With a massive but hugely likeable stage presence, Hurley can win over even the toughest room. A sharp improvisational mind and well honed original material make Hurley a popular act with audiences and critics alike.
One of the few Kiwi acts to be invited to perform on the prestigious Comedy Store TV show on the Paramount Comedy Channel. Also, one of the stars of the UK Festival Circuit playing to thousands in the comedy tents at Reading and Leeds Festival, Bestival and Latitude.
In 2008, Hurley starred along side British comic, Andy Parsons, in a new BBC Radio 4 Sit Com "The Lost Blog of Scrooby Trevithick".
One of New Zealand's best travelled comedians. Ben has wowed audiences in 10 countries including Switzerland, Dubai, Spain, Australia, Singapore and Bahrain.
Reviews:
"Excellent timing, belly laughs and an easy charm make him a likeable and extremely funny presence. Like all good standup comedians, he has a unique world view and happily invites you to take a look around." Christchurch Press – January 09
"One of the Most exciting young Standups on the UK circuit and hes a Kiwi!" InLondon Magazine 2007
"A Kiwi Comedic Legend" The New Zealand Herald (NZ) 2006
"Impressively slick and yes, funny." NZ News UK (UK) 2006
"He can be easily consumed as pure entertainment" Metro (UK) 2005
Follow Ben on Twitter: @benhurleycom
Looking to hire this comedian?
This comedian is not available for birthday parties, anniversaries or weddings. Sorry.
Drop us a line with details of your corporate event and we'll pass it onto their management.
Ben Hurley is managed by Notorious Management Ltd
Awards
2008 The Fred Award – NZ International Comedy Festival
2004 Billy T Award – NZ International Comedy Festival
Little Bushman
Little Bushman
Little BushmanLittle Bushman are back! They've kicked the stable doors down and the mighty Pegasus will ride once more!! The band are keyed up to take to the road for a run of summer 2021/22 shows and you know this will be a sonic journey well worth climbing on board for!
Built on the shoulders of classic 60s psychedelic rock, lyrical folk and contemporary blues music, Aotearoa quartet Little Bushman exemplify unpredictable yet sincere musical explorations. Serving it up like a slow acting shot of adrenaline their hefty sonic presence has been extensively felt both in NZ and across the Tasman.
Venturing at times into the shadows, then shooting up into the cosmos, a serving of Little Bushman's potent brew of heavy psychedelic soul is sure to satisfy all who ingest. From delta-esque hoedown recitations of the cycle of life, to alternative cosmic takes on Creation, the sheer diversity between Little Bushman's songs themselves allows for a meandering dynamic.
Born in 2005 from a bond of friendship between Warren Maxwell, brothers Tom and Joe Callwood and Rick Cranson, and the later addition of bassist Caleb Robinson (after little brother Tom's departure), Little Bushman members each have extensive musical histories (Trinity Roots, Fat Freddy's Drop & many more). The fruits of these musically intertwining lives have been expressed in manifold – through their critically acclaimed long-player albums Onus of Sand (2005) Pendulum (2007) and Te Oranga (2011), plus the noteworthy Live in concert with the New Zealand Symphony Orchestra (2009).
Filtering the real, the unreal and the things worth standing up for into song, this is music optimistically dreaming of a better tomorrow, re-imagined one note at a time. To see them live, you know you're in for one visceral, spine-tingling show, so, saddle up and come float skyward once more with Little Bushman!
https://open.spotify.com/artist/7wlf7ist6nWet3irZgvLfT

.
Alix Perez
Belgian born Alix Depauw is the face behind production moniker Alix Perez and collaborative duo SHADES (w/ Eprom). Alix released his debut album "1984" to critical acclaim in 2009 which is still talked about now as one of the most accomplished Drum and Bass albums of all time. Since then he has released a sophomore LP, multiple EP's, launched a record label and has collaborated with the foremost names in dance and electronic music including; Noisia, Foreign Beggars, MachineDrum and many more. Following the release of his 2nd album Chroma Chords in 2013, Alix delivered a BBC Radio 1 Essential Mix, which was shortlisted for essential mix of the year.
In 2016 Alix launched his own imprint; 1985 Music. Now in it's 5th year since inception, the label is regarded as one of the most tasteful audio & visual platforms in the electronic realm. Always pushing the envelope, the imprint has released music from artists such as MachineDrum, Ivy Lab, Halogenix, Skeptical, Eprom, Shades, along with building a roster of core artists like Monty, Visages, Submarine (amongst many others). 1985 Music promotes multiple club nights globally. Highlights include festival stages at Outlook and Shambhala. Almost every release on the label has found its way to number 1 in the Beatport charts, and in 2017 the label won 'Best New Label' at the Drum and Bass Arena Awards (by public vote).
In 2015 whilst on a trip to LA, Alix first collaborated with Portland artist EPROM and later formed their audio visual project SHADES. They have since released 4 EP's and their debut album, released on Zed's Dead's imprint; Deadbeats. As a duo they have toured globally and continue to receive much critical acclaim across the music industry.
Alix's high levels of creativity and discipline are the reason he is very much at the forefront of electronic music today. His focus always remains in the art and the music by sticking true to his roots and vision.. He is a true artist and a trailblazer in his own right.
Territories Performed in: Belgium, Switzerland, France, Germany, UK, Portugal,
Slovakia, Austria, Poland, Croatia, Netherlands, India, Canada, USA, China, South Africa
Indonesia, Russia, Australia, New Zealand, Thailand, Malaysia, Ukraine, Kosovo and more.
Festivals Highlights: HARD LA, Bass Rush, Outlook (Croatia), Dimensions, Bestival (UK),
Dour, Tomorrowland (Belgium), Summerlands (New Zealand), Northern Bass (New Zealand), Neopop (Portugal), Springfestival (Austria), Roskilde, Pitch Festival, Pukkelpop, Shambhala (Canada), Basscoast, Origin (Australia)
Links:
Facebook – www.facebook.com/alixperezmusic
Twitter – www.twitter.com/alixperez
Soundcloud – http://www.soundcloud.com/alixperez
Mixcloud – http://www.mixcloud.com/alixperez
Instagram – http://www.instagram.com/alixperez1985
1985 Music – www.1985.co.uk
Spoonbill
Jim Moynihan is a multi-instrumentalist, industrial designer, songwriter, audio-engineer, sound designer and electronic music producer. His prolific output has carved a unique niche within contemporary electronic music and built a worldwide reputation for his idiosyncratic sound design and richly textured productions.
In 2005, Moynihan began his career as an electronic music producer under the artist name Spoonbill. His debut album Megafauna was released that year through Moynihan's record label Omelette Records. Spoonbill's unique mix of improvised electronica, sound art aesthetics and heavily edited live instrumental recordings became an instant underground hit, immediately establishing him in the Australian electronic music scene. It was followed in 2007 with his second full length album Nestegg with the support of the Australia Council for the Arts. The album was critically acclaimed and was nominated Album Of The Week on ABC Radio National, PBS Radio Melbourne and Triple R.
Moynihan has continued to produce Spoonbill releases, including Zoomorphic (2009), Airborne (2010), Astro Archipelago (2012), Boca Fiesta (2014), Tinkerbox (2015), Squawkus (2016), Crosshatch (2018) & Canopy (2019). In both 2013 & 2015, Spoonbill was ranked 3rd on the influential Addictech yearly charts for Tinkerbox and Boca Fiesta, and received 4th place in 2009 for Airborne. Spoonbill is widely respected as a pioneering producer that has influenced the sound of groove based electronica, especially in the Bass and Glitch Hop genres. In 2015 Spoonbill won 'Album of the Year' for Tinkerbox and came runner up for 'Producer of the Year' at the UK Glitch Hop Awards.
As a touring musician, Spoonbill has played countless live shows across the world at clubs and festivals in over 15 countries including USA, Canada, UK, Netherlands, France, Germany, Ireland, Spain, Croatia, Portugal, Russia, India, Israel, Japan, New Zealand and Australia. He has been a headliner at many large scale festivals such as Sonic Bloom (USA), Infrasound (USA), Rainbow Serpent Festival (Australia), Boom Festival (Portugal), Envision Festival (Costa Rica), Earth Frequency Festival (Australia)
Moynihan is an award-winning sound designer and music producer for video games and TV. Jim's sound installations have toured both nationally and internationally, from 'Imaging The Apple' (New York 2010) to Melbourne's renowned Hosier Lane (Nextwave 2006) and Federation Square (State of Design Festival 2004) to Tokyo Designers Block 2002, and 100 Percent Design (London, 2003).
Jim currently has representation with several booking agencies across the world including Mint Talent group & CAA in the USA, Feel Life Music in Europe and Delicious Music in Australia and NZ, As well as USA specific management with EQ management.
Anthony Pappa
An Australian of Italian descent based in the UK, Anthony Pappa is a true internationalist, with a self-imposed mission to share his music with people all around the world. And since gracing the cover of DJ Magazine in 2000 as part of the celebrated "N..
Described as "The DJs, DJ" Anthony Pappa truly is a master of his craft and one of the most respected and revered DJs on the international circuit. The combination of his genuine love for his art, his down to earth, lovable personality and his constant desire to push the musical boundaries at performances all around the world has made Anthony one of the most sought after DJs on the planet.
An Australian of Italian descent based in the UK, Anthony Pappa is a true internationalist, with a self-imposed mission to share his music with people all around the world. And since gracing the cover of DJ Magazine in 2000 as part of the celebrated "Nu-Breed", Anthony Pappa has taken his rightful place at the top table of DJ royalty.
Running alongside that has been Anthony's parallel career as a producer. As a classically trained drummer who can both read and write music, Anthony is rare amongst DJs in really understanding the music, and in the process of piecing it together. The man knows his way around a studio as well as a DJ booth, prompting DJ Pete Gooding to quip he's "the best DJ, technically, I ever saw". Anthony was the first man Global Underground turned to front up their Nu-Breed series, and several of Anthony's mixes for Global and for Renaissance have clocked up +100,000 in sales.
After a couple of years focusing on his gigs at all the best clubs round the globe, 2008 saw Anthony turn his attention back to producing music. Setting up his own label, Red Light District, which was home to his first original track in quite a while – Outback – released in March; and in April, Anthony released his triple disc Moments album on Hi-Note which finally gave him the scope to dig into all four corners of his record box and demonstrate the scale of his appreciation for electronic music. The 2008 "Moments" Mix album tour saw him play over 70 cities around the world
With that in mind, Anthony is clearly showing no signs of slowing down… first off he has been back in the studio working on some new material that will be released in 2011. The music promises not to be to pigeon holed which Anthony is really pleased about. "Im finding some really cool music across all styles at the moment, its seems to be a really cool time with more and more Djs & producers breaking that genre pattern"
Terrafractyl
Terrafractyl
Felix Greenlees, aka Terrafractyl was raised on a diet of classical music, opera and jazz. Trained as a Bassoon player, Felix worked for the Tasmanian, and Melbourne Symphony Orchestra's as well as Freelancing for Opera Australia between 1999-2004.
But At some point in the late 90's Felix had found his way to an outdoor Goa party in Tasmania, was completely captivated by the psychedelic music he heard there and couldn't resist trying his hand at electronic music production. Since then, he has been weaving the threads of psytrance, jazz and classical music together, incorporating his love/addiction of piano and a new found addiction for building analog synthesizers. This unique melding of styles quickly led him to become one of Australia's most prominent electronic music performers
Fans have enjoyed Felix's music at all major festivals around Australia, including the 2012 Eclipse Festival where he preceded the solar eclipse and one fan stated that he caused magical unicorns to descend from the sky, farting rainbows. More recently he has also travelled to share his music in Europe, USA, Canada, Russia, Israel and more.
While also working on his other projects, Mental Extensions and Hypnagog, Felix has released two full length albums as Terrafractyl; 'Chrysalis' (2009, Sundance Records) and 'Electronic Evolution' (2012, Vertigo records) as well as over 20 tracks on various compilations.
In 2013 Felix established his own record Label Kinematic Records, to help further his vision for psychedelic music. Promoting and releasing music for many innovative and unique psychedelic musicians from Australia and around the world. The first release for the label was the Terrafractyl EP 'A Speck of Dust' and after a busy year or 2 of releases so we're very happy to announce the 3rd Terrafractyl Album 'Imaginings and Fabrications' is out now.
Eartheogen
Eartheogen
Hailing from New Zealand with 26 years experience as a musician, and 16 as an electronic music producer, Phil has more than enough skill to craft the sound he wants to hear. It's a sound that is heavily influenced by both New Zealand music, and the "spirit" of New Zealand. Eartheogens music is groovy, earthy, playful and with an often eerie vibe which engenders a feeling of depth and knowing. It's a multi layered sound with strong dimensionality, like peering into a diamond.
The country of New Zealand is a land with breathtaking beauty, with geographic extremes, yet striking quietude and peace, due in part to the comparable lack of predatory species and the countryside which has been mostly untouched by humans. We can certainly hear this energy portrayed in Eartheogen's music.
This is just the beginning of a wealth of communications to be channeled into sound.
Estère
Estère
Estère doesn't play music – she creates sonic amalgamations that merge culture, language and
legend. She breathes life into narratives that marry the acutely human to the achingly mythic.
Her vocals soar and then swoon, beckoning sultrily and opening gates to new interpretations
of age-old tales. Estère plays 'electric blue witch-hop," as she calls her dimensions of
electronic, folk and R&B. The New Zealand Herald called it "a beautiful mix of everything the
music world is lauding and lusting after right now."
Estère began her journey as a bedroom producer with an MPC called Lola. Her first album,
'Estère', released in 2015 via Paris-based record label Prospect, earned her accolades from
prominent media outlets such as Disco Naïveté, Elle Magazine (FR) and Portals. In 2018,
Estère's second album 'My Design, On Others' Lives' was championed by Radio NZ as "an
exceptional record." Afropunk called it "an immersive experience unlike anything you've ever
witnessed."
Estère has brought her unique live show – she plays guitar, keyboards, drums – to Europe,
Africa and Asia, including slots opening for Grace Jones and Erykah Badu. Estère's onstage
talent and energy has earned her invitations to international festivals including Glastonbury
(UK), Afropunk Paris (FR), Bushfire Festival (Swaziland) WOMAD (NZ), Aarhus Festuge
(Denmark) and Sori Arts Festival (South Korea). She has also headlined sold-out shows in the
UK, France and New Zealand.
In her push to explore new terrain in song-writing and performance, Estère has created a
concept show, 'Into the Belly of Capricorn,' for international arts festivals in 2020. Through
the lens of the show's protagonist, audiences are invited to explore archetypal themes shaped
by the songs from Estère's soon-to-be released third album – entitled 'Archetypes' – created
with Massive Attack producer Stew Jackson.
Estère has been twice nominated for NZ Music Awards, including Best Producer (2018) and
Critics Choice Award (2015).
Mermaidens
Mermaidens
The earliest sketches of Wellington trio Mermaidens, follows the story arch of how most bands start; through long-term friendship and bonding over music that shaped their salad days. For Mermaidens, it was an eclectic melting pot of PJ Harvey, Warpaint and Fugazi to name a few.  
Together, childhood friends Gussie Larkin (guitar/co-lead vocals), Lily West (bass/co-lead vocals) and Abe Hollingsworth (drums) form a powerful trinity of unwavering creativity and relentless work ethic. Their time together as Mermaidens has been a fruitful one; a timeline consisting of two critically acclaimed albums, being signed to iconic indie label Flying Nun Records, and a wide range of live supports that include Sleater Kinney, Death Cab for Cutie, Lorde, Mac DeMarco and The Veils.
80sX
Let's face it, the 1980's were responsible for some truly horrific crimes against fashion: shoulder-pads, leg-warmers, the unforgivable mullet !
What's evident though, now more than ever, is that the 80's provided us with some of the best music ever made. It doesn't seem to matter if you were alive in the 80's or not, those songs still resonate with people and trigger a joyous reaction for anyone that hears them.
Auckland band 80sX take the greatest new wave, new romantic and synth pop hits and recreate the magic and sounds of the 80's with brilliant musicianship and high energy vocals.
Drummer and programmer Andrew Maclaren is the founding member of multi platinum selling band stellar* co-writing mega hits 'Violent', 'All It Takes' and 'Taken' amongst others. During those years he teamed up with Tom Bailey from iconic 80's band The Thompson Twins to produce three albums, winning 11 x NZ music awards, selling over 100,000 albums and touring the world.
Andrew Thorne plays lead guitar and brings a wealth of experience to 80'sX having played all the guitars on Bic Runga's 11 x platinum debut album 'Drive'. He has toured the world with many of New Zealand's leading singer songwriter's including Bic, Dave Dobbyn, Jan Hellriegel, Tim Finn and played support for international acts including Radiohead, Bryan Adams and Jeff Buckley.
Bass player Brett Wells is a Chartered Director and Executive Management Professional with over 25 years operations experience in Webb Group (incorporating the Rockshop; KBB Music; wholesale; service and logistics) and foundation member of the Board. He also sits on the Board of Starjam, a non-profit, which empowers young people with disabilities through music and performance opportunities. A musician since his late teens, he's fortunate to be able to combine his passion for performance with his business interests.
This is not a covers band of journey-men doing their version of well known songs. Totally 80s recreates the music and sounds of the decade with staggering accuracy and a genuine passion for the music. It's also a really fun night out and the best soundtrack to a party or event you can imagine…
Camo MC & Resident
Camo MC & Resident
Camo MC has been crafting his trade and representing on the mic for over 15 years. His first residency was gained at Christchurch's Zinc Bar in 2006 and it's only been up from there.
Since then, Camo has performed all around New Zealand with some of the biggest names in Dance music – including Sigma, Chase & Status, Rusko, Nero, Danny Byrd, Camo & Krooked, Dirtyphonics, Flux Pavilion & a multitude of well-known artists in the Dance/Drum & Bass circuit.
He also had a very successful stint as an official MC for New Zealand legends Concord Dawn and is certainly no stranger to big crowds, having performed at large festivals – such as Electric Avenue, Rhythm & Alps, Our: House, AUM and many more.
In 2018, Camo MC went international, featuring on "Bellyman's Car Barz NZ" which has now had over 100,000 views on YouTube.
Camo has also had his first feature article in the mammoth publication UKF at the end of 2019.
Camo now has numerous big tunes under his belt such as Drum & Bass, Gun Fingers Up, No Stress and many more. Last year he released the world's first DnB Christmas Album, "Santa is a DnB Head & Other Christmas Tales" and this year had his first international EP release, "Rave Etiquette" on UK's Noxious Records.
A remix from DJSS on Formation records, a collaboration with fast rising D&B producer DJ GAW, working with UK MC duo Starz & Deeza, releases on Canadian label, "Drum Lab Audio", Camo's achievements are only growing by the day, and they aren't stopping anytime soon.
Camo MC is one of the most unpredictable and diverse artists in the country, with a live show like no other. Drum & Bass fused with elements of Grime, Hip Hop, Reggae and even Heavy Metal. Whether with his DJ, Resident, or the with huge number of other acts and DJs Camo works with, he is one act, you do not want to miss.
Amandamainia
AMANDA IS AN ARTIST, DJ, FESTIVAL CURATOR AND CO-FOUNDER OF SPLORE.
Her DJing roots stem from Goa where she was entranced by beach parties and the international travel scene,that then took her into the European festival scene. Returning to Aotearoa in 1998, she started Splore with other intrepid kiwis, extended her DJ passions by playing new genres of dance music and went to Burning Man for the first time.
After taking a break from DJing to concentrate on developing Splore and other projects, she returned to the decks in 2014 playing a mash-up of styles and grooves that inherently get the dance floor grooving. Expect Disco to Techno and everything in between.
Dr Firewood
Dr Firewood
Bio coming soon
Dylan C
Dylan C
Music speaks more than a thousand words with Dylan C, apt for a man small on small talk but who communicates fluently in melody, rhythm and sonic frequencies.
He has developed his distinctive multi-genre approach since the early 2000s, dipping in and out of various musical scenes simply to keep things interesting. Jungle, halftime, 140 and moody groove, all sewn together with the deepest of rolling basslines.
Ferksta
FERKSTA

Having now clocked over 20 years playing beats around the globe, not to mention bringing one of NZ's most esteemed New Year's parties to life, it is somewhat understandable that the name precedes the man. Not that it makes the man any less recognisable, there is no mistaking those tie-dyed tees, nor the chunky, deep, progressive tunes he hurls from the decks.
John Paul Moss, aka Ferksta has been a mainstay in the electronic community for a Very Long Time, and it shows. He has been a purveyor of parties since way back, when raves were new and not yet the thing of myths and legends, and his event brand Velvet, of the late 90's and double 0's, would come to be seen as the setter of standards, a legend in its own right, and a heralder of things to come.
Those years of experience in putting it down can be thanked for the countless journeys they have provided. The driving basslines that should come with a warning, twisted psychedelic time-travels that teeter on the edges of sanity, euphoric soundscapes that touch upon those hard to find places inside, all only a mere taster of what Ferksta provides.
And now here he is, twenty years deep yet showing no signs of slowing down. In fact, if anything, he is picking up speed…
Heylady
Heylady is an Auckland reprobate who is known for her speaker-rattling basslines and ability to light up
the floor with a vengeance; she is all about slick, solid sound.
Dedicated to constantly improving the house and techno scene, Heylady has worked with some of the
biggest and best over the past 25 years, as well as some of the smallest and coolest. She mentors, writes
articles, works with groups to encourage social change and never misses a beat on the decks.
Cutting her teeth as a promoter, she has run multiple party series under the Casio Circus and Back on
Track brands. She's run festivals, stage managed, curated, collaborated and collected music and
musicians, and she's brought through some of the biggest names in house music.
She held a much desired residency at The 7 Deadly Gins at Burning Man, she rocked stints in LA and
Melbourne, she's a part of Kiwiburn's infamous Hijinxx soundcamp, she is the National Brand Manager
for LO-FI Productions and she is the booking agent and line-up programmer for Taniwha's Den. Heylady
has cemented herself as one of the forces to watch, from big festival sets to small, intimate club spaces,
from promotion to performance, her diversity, range, passion and drive always ensures a stomping
dancefloor.
Born with a soul infused with a love of all things tech, ponies, sneakers and dressups, Heylady believes
fun and frivolity is paramount. Which is why her sets never conform to one silly sub-genre, it's all
four-four isn't it?
Mel Thomspon | Heylady +64 (0)22 309 2541 | heyladynz@gmail.com
https://soundcloud.com/heyladynz
https://mixcloud.com/heyladynz
https://facebook.com/djheylady
Makeshift Parachutes
"Makeshift Parachutes' EP lures listeners into an ambient and surreal dream world with its spellbinding creative expression. Songwriters Sharif O'Connor (guitar/keys) and Daniel O'Connor (bass/vocals) along with drummer Arthur Brewer and Chris McCollum (vocals/guitar), deliver a wealth of layers, vibrations and textures in their innovative sound combinations.
Their musical compositions are both honest and refreshing. McCollum's saintly vocals polishing the albums poetic lyrics to a T. The time and effort put into creating "Mr. Happy" is evident with its personalized and distinctive indie rock flavour. Although short, the five track, 21 minute bohemian rhapsody has no shortage of psychedelic waves or lengthly instrumental interludes.
The skill of being able to entice and captivate its listeners into another realm is impressive. This Auckland based foursome should easily be on your list of bands to see live in the new year."
Mamadafunk
Mamadafunk
Mamadafunk is the mother of eclectic, multi-genre sets. Born and raised in the UK funk and Disco scene, later influenced by the early 90's rave culture, she was always destined to bring her own styles to the DJ booth.  She loves to curate sets that take you on a soulful journey, often with a story that transports you on a bass phat adventure, filled with humour and rhetoric. Her unique style and musical selections guarantee a magical dance floor moment for all tastes!
Matt Drake
Matt Drake
Matt Drake has been a champion of timeless electronic body music in Aotearoa for more than two decades.
His style is a hypersonic melting pot of cosmic house jams, hypnotic Detroit motorbass and muscular techno grooves.
Drawing inspiration from the astral arpeggios of 70s Krautrock, ragged Balearic vagabond synth pop of the 80s and proto-rave machine rhythms of the 90s.
Matt has dedicated his life to music – being a core part of New Zealand's underground music scene since the early 90s – a founding member of Nurture Recordings, running Crucial Records in Auckland's High Street, hosting the decade-running Slipstream radio on George FM, running club nights such as Beatstreet, Energy Flash and Body Jack, through touring internationals and working in the product teams at Serato, Rane and Denon.
Soundcloud:
https://soundcloud.com/mattdrake
Facebook:
https://www.facebook.com/djmattdrake
Optimus Gryme
Charlie B aka OPTIMUS GRYME is a self taught producer who has been tapping away on beats for just over a decade. In 1998 Charlie started experimenting with trip hop and breaks, but it was his love for cutting edge breakbeats and massive basslines that drew Charlie into the world of drum and bass in 1999. Since then Charlie has immersed himself in all things Phat!
In 2000 Charlie promoted some of New Zealand's first ever hip hop & dnb fusion gigs, with P Money, Manuel Bundy, MC Green and Imon Starr, rhyming and scratching over Subtronix's 48 Sonic, Riddle, Motion and Nick D (then known as Trick D).
In 2002 Charlie founded 'Offbeat Records' which promoted loads of events over a 4 year period, bringing Concord Dawn, Timmy Schumacher, Angela Fisken, Greg Churchill and DJ Sirvere to the backblocks of Waiheke Island.
In 2006 Charlie started his 2 year stint as host of ROLL TV, a nationwide TV show dedicated to drum and bass, where he interviewed world class producers Chris.Su, Bryan G, D Bridge, Limewax and Artificial Intelligence just to name a few.
2006 also saw Charlie appointed as label manager for Concord Dawn's 'Uprising Records', which he managed for 6 months before moving on to become drum and bass editor of the 'Infusion Magazine'.
In 2007 Charlie teamed up with DJ Swindle to host Kiwi FM's 'NZ Drum & Bass Show', which is now know as the NZ Electronic Show and is hosted by Absolute Value.
Charlie has been Djing for 15 years and has performed all over Australasia, and at some of NZ's largest gigs including CoroGold, Rhythm & Vines, La Da Da, Phat, Our House, Illuminate, Groove in the Park and numerous Deep, Hard & Funky events.
Charlie has a unique drive and passion for beats. He has truly dedicated his life to music, and given all he has done over the past 10 years, there is no doubt that he does it all for the love.
Osey
OSEY
It all began for Osey in 2003 in the gritty city of London, where he fell deep in with house, breaks and vinyl. This love soon found him holding down a residency at a small club She Bu where he cut his teeth in the booth and forged a reputation for laying down a killer vibe.
As time went on and his reputation grew he gained a residency at Shoreditch's notorious Light Bar, as well as guesting at London's institutions such as T Bar, Fire, Cargo, Trafik, as well as landing gigs across the mainland and Ibiza.
Arriving back in New Zealand in 2014 to raise a family – Osey immersed himself in the local scene, playing throughout the lush Antipodean side of the world at parties like Rainbow Serpent, Sideburn, Shipwrecked and AUM festivals.
Now at the helm of LO-FI Productions – a house/techno collective that curates party's with a twist, Osey has built a loyal following of die hard ravers alongside fresh faced house and techno heads with his infectious energy and passion for quality.
From deep aquatic house groovers to peak time destroyers, Osey creativity on the decks allows him tweak any dancefloor into a frenzy.
Osey's sound is always groovy, always melodic, always on point.

Links: 
Soundcloud: 
Facebook: 
https://www.facebook.com/owen.evans.351
Out of Sorts
Out of Sorts
It's easy to assume that Out Of Sorts came from Out Of Knowhere when
their spirited first remix made its way into the hands of Kompakt Records and gained attention from some of electronicas
most seasoned captains.
However, something about their
productions tells you they didn't – a bold entity lurks within those modern grooves and nostalgic moods telling us we're not dealing with lucky amateurs.
Because we're not. In fact, Out Of Sorts was always there – the nickname for their imaginary friend from childhood whose
acted as both muse and totem spirit for all of their creative projects since. And now, after huge international success under a
dierent moniker, they have embraced these characters in the shadows to embody a sound that's dicult to pigeonhole, leaving the past almost irrelevant – except that this is a duo who know how to bring it.
Most recently the bros and their band of merry pranksters —have been notching up releases on revered labels around the globe, the next logical step was to bring it all home—they needed to create a space to
tell their stories; to share their Beat & Path.
Nurturing talent from across
New Zealand and Australia, Beat & Path is harnessing these musical strengths and they are now manifesting a label of international distinction.
www.soundcloud.com/outofsortsmusic
https://www.facebook.com/outofsortsmusic
www.soundcloud.com/beatandpath
Paige Julia
Paige Julia
Paige Julia is a creature that lives on an island in the South Pacific Ocean that spends her time tinkering with sound machines.
Whilst a well-known force in underground bass in New Zealand for some time, Paige Julia is now being embraced by the global music community as one of the very profound artists emanating from the south pacific island's thriving Drum and Bass scene. She has released music with Unchained Recordings, Samsara Beats (US), MalLabel Music (US), Forest Biz (UK), Uncomfortable Beats (AU) and Totally Roasted (NZ) as well as a self released album titled "Morphling". Her music is inspired by the many shades
of underground bass culture, navigating the grey area between breakbeat, dubstep, techno, dnb and hip hop
Her summer is spent adventuring across Aotearoa New Zealand from festival to festival, delivering the world's up-front bass music intertwined with her own productions. For the remainder of the year a whirlwind club circuit takes hold as she visits any city with a sound system, keeping a busy schedule of developing music for performance and enjoying the process of sharing the experience of dance, frequency and emotion.
In 2021 Paige Julia had her jungle infused Drum and Bass sound featured on DnBArena, was picked and recorded for Keep Hush's Christchurch 1985 showcase, has picked up a modular synthesis project and continues to teach her electronic music education programs throughout New Zealand, inspiring dozens of future electronic artists.
POD
POD
P O D is the latest evolution of Nico's musical growth.
It's the incarnation of another step in persistent research of the sound that represent his connection
with music.
Experimenting several music styles in the electronica ether for the past 16 years, he landed and
settled among the cheerful groove of dub-reggae, and the vibrant energy of trance music.
Deep dub bass lines with rich patterns of harmonies and intricate space-like atmospheres, blended
in a slow-tempo beat may describe the experience he will bring to the audience.
Gigs around the world include but are not limited to a number of Italian, European and Asian
events.
Major stage appearances in New Zealand comprehend the last edition of Twisted Frequency and
Spectrum fest '21, while he keeps being active in the scene around the country.
Influences: Shpongle, OTT, Entheogenic, Thievery Corporation, Tricky, Emancipator..
https://soundcloud.com/nicopod
Rob Warner
Rob Warner
Genre: House and techno
Bio
A DJ since the early 1990s Rob has championed underground electronic music at clubs and festivals across NZ and Asia with his brand of obscure, futuristic sounds that span house, tribal and techno.
In the 90s he was a longtime resident DJ at two of NZ's best-known underground clubs – Box and Redzone – and has since played alongside many of the biggest names in underground music including Carl Craig, Sasha, Deep Dish, Nick Warren, Derrick Carter, DJ Sneak, Steve Lawler and dozens more.
He's created compilations for BMG NZ and Ready Mix Records, and his productions include remixing Grammy-nominated artist Danny Tenaglia on the iconic Twisted America label alongside fellow kiwi Shaveer.
Rob has played the sunset opening set on the White Stag stage at Aum Festival multiple times and last summer also played at Kiwiburn, Shipwrecked, Earth Beat and Ignition festivals.
What are you most looking forward to about AUM?
AUM has been a go-to for me for a number of years. It's a gathering of like-minded people I look forward to being at all year. Friendly, happy people dancing to good music. Without doubt it's one of the best new year's gatherings on the planet, tucked away in this corner of the world.

 Facebook: https://www.facebook.com/robwarnerdj
Instagram: https://www.instagram.com/djrobwarner/
Spotify: https://open.spotify.com/user/djrobwarner
Youtube: https://www.youtube.com/playlist?list=PLXUqvcNALAHsCzxgTt05ux_1QVN2D0muK
Mixcloud: https://www.mixcloud.com/djrobwarner/
Roger Perry
Roger Perry 
bio coming soon
Strangely Arousing
Strangely Arousing
Proudly carrying an odyssey forged from fiery hearts – these 5 young scallywags have
been to the fence and back since their forming in Rotorua in 2013. They moved to
Auckland as a collective and promptly dropped out of University to tour full-time. Since then they've clocked multiple near sell-out circuits of NZ, a tour of South Korea and China, and Dubai. This journey has kept the boys together longer than many marriages.
And while the union of man and woman can bless us with the wonders of new life; six years of union (and blood, and sweat, and tears… and Jim Beam) between these trippy hippies has led to the genesis of a new wave of music inspired by New Zealand's legendary hip-hop and reggae dub fore fathers.
In an era where Fat Freddy's Drop and Red Hot Chili Peppers are considered heritage
artists and in a world where it's ok to take the good bits from wherever you happen to find them, Strangely Arousing considers themselves "trans genre" and in 2020 they are planning an EP drop to show the world exactly what that means.
While they may be hard to describe they are easy to enjoy: Their Dub/Jazz/Reggae
influenced sound has taken them from the main stage of Rhythm and Vines to the exotic cityscapes of Dubai and Beijing.
There aren't any cultural barriers a good blasting of strange vibrations can't overcome
If you are still unsure, let's put it another way. If you like good music, you'll like Strangely Arousing.
Come get weird with it.
The Professor
The Professor
Line up coming soon
VÏKÆ
VÏKÆ
Originally born in Ukraine VÏKÆ's family sought refuge in New Zealand post  the Chernobyl disaster.
Releasing her debut EP "FINELINES" in late 2020, VÏKÆ has amassed 100s of 1000s of streams with honourable mentions in the NZ Official Hot 20 and Top 20 Charts as well as The SRN Charts. VÏKÆ has numerous tracks from 'FINELINES' EP playlisted on radio stations nationwide with honourable mentions to radio stations such as The Hits and ZM Chart, Sun FM and Radio One 91FM in Dunedin where leading single 'Finelines' charted for 14 weeks in the Top 11 Countdown (sponsored by NZ On Air). 'FINELINES' EP was voted one of the best EPs to come out of 2020. Similarly VÏKÆ featured on Australian radio station AMR where her song 'Finelines' was counted in the top 50 songs of 2020 also.
Personal experiences provide a voice for the voiceless and an homage to the underdogs. Breaking stigmas to showcase the true magic behind closed doors for those living with physical and mental disabilities
VÏKÆ has clocked up some serious stage-mileage since. She has been on four nationwide tours since her debut last year and some of her performance credits include Basscamp, The Mix Festival, Baydreams Nelson, Hamilton Garden Arts Festival and most recently Mardi Gras. VÏKÆ is excited to bring her new stage show to life. She is joined by Jessica Hix – her drummer. Jessica has some seriously impressive credits including Splore and the NZ Jazz Festival.
VÏKÆ has been steadily releasing music throughout 2021 despite disruptions (no) thanks to Covid-19. As a child, she was saturated with classical music and formal classical music training and later went to complete an honors music degree at The University of Otago. However, VÏKÆ has always found respite in her old Ministry of Sound records and on the dance floor. Her debut album is an homage to 'hair brush microphone' days and her love of unity through song and dance (PLUR!). Predominantly a house record, the album also includes nods to her pop prowess, clever lyricism and poetry and of course some heavy rollers, drum and bass and tech house… for good measure. The album is going to be released in December.